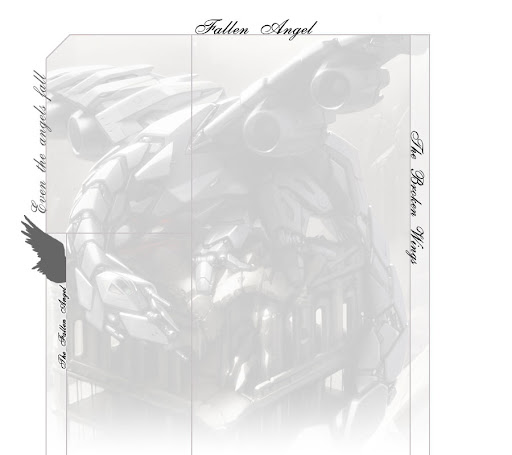 Sunday, September 25, 2005
+~Back+
Whoa kaoz~ ... last time lah.. i wan to go out or do other stuff lah.. but no 1 free.. den i hav to stone at home.. now suddenly pop out so much "appointments" 1 after another see till i sieah.. but it's sep lah.. a mth full of events all over singapore.. kk let me blog down bout the pass 2 weeks or so before i forget..

Right after the exams i got an invitation from my dad.. he ask if i wanna go philipines to visit relatives.. since when do such good things fall from the sky.. so i agreed.. the wkend was spent packing all the stuff n gifts to be brought there and contacts.. and to settle all the paper work.. n we flew on 13th.. well.. the plane didnt crash.. and we arrived in manila in 1 piece.. we arrived in the afternoon around 5 den we had to make our way to "laguna" dunno if i spelt i correctly.. had dinner at their kfc.. which sells chicken rice.. no.. seriously.. and so we arrived at their house at around 10.. got intro-ed to every1 there..
chatted for a while and rested for the day.. for the next 3 days it was raining very much every day.. we were experiencing life there.. eating home cooked meals.. talk about everything under the sun.. watchin Vcds and walked around their town.. there isnt much to "play" there since the sun sets around 6.30 and all became quiet after 8.. good thing oso lah.. they have nothing to do at night so their birth rate is dammed high lah.. anyway.. on the last day.. which was a sat..
my cousins had time brought us to manila's chinatown to walk around.. den we went to their hostal where all 5 of my cousin are stayin when they are studyin in the city.. after we bid farewell, my oldest cousin, ivy, brought us to robinsons plaza.. i thought it was a tiny shop just like all those we have in singapore.. oh.. hell wrong i was.. the place was bigger than any shopping complex we have in singapore.. it even had a fountain that's 3-4stories high.. beat tat~ and have all the food outlets at suntec singapore packed into 1 single floor of the complex.. after that.. we had lunch.. didnt know that many of the dishes at that restaurant were for 2.. n we almost ordered too much.. soon it was time to go to the airport.. which was 20mins from the mall.. and we bid farewell.. reached home at around midnight..

kinda tired liaozz.. so i'll just use my super dupeeer summerizing skill to sum it all up.. Sun was a slow day.. unpacking and resting.. but IT WAS the lantern festival.. i just cant let the day slip pass just like tat.. so went out at nite to chinatown to watch wat was there.. den went to clark quey..(not clubbin) went home next morning.. slept till around noon den went JYPS.. tues tested the RC planes.. wed the drifting cars.. while there to change the rc planes thurs went to celebrate qian's bd cause kt n ade wrkin n not free tat day.. den she had to go home earlier.. tat nite went to JYPS pri4/5 campfire.. watched their performance n toked abit.. den fri mornin packed for the chalet.. afternoon met up wif them moi pri skool friends n checked into DTE.. slacked around in the room waitin for pple to arrive.. playin cards n other stuff.. den go prep for the BBQ.. n more arrived for the bbq.. so happy can re-contact wif so much old friends.. and MR yeo popped by.. rounded he growed.. after that.. we went back to the room.. some stayed for awhile longer.. then left 7 of us staying for the nite.. played dai di n majong till pple come n complain we too loud.. zzz.. den 3 of us went out for a walk till around 5 den come back.. !!o.o see all slpin alr.. so i oso go nap awhile.. till ard 6 ba..saw bihui walkin around.. i can slp liaoz also so chatted wif her.. watchin the pple walk by n thinkin where to get breakfast since we are hungry alr.. den 1 by 1 all woke up.. except 1.. still sound asleep.. cant wait any longer so went to mac to have breakfast.. stayed till late afternoon den every1 wanna go home liaoz so ended lor.. den sun was house cleaning day.. throw out loads of rubbish.. write so much liaoz... oso tired liaoz... i go slp liaoz...
[[ White Dragonz ]]*|11:35 PM|
+Personal Profile+
+Links+
+Calender+
+Wish List+
+Legal Disclaimer+

---
To ORD
---
[[ My History ]]
|July 2005|
|August 2005|
|September 2005|
|October 2005|
|November 2005|
|December 2005|
|January 2006|
|February 2006|
|March 2006|
|April 2006|
|August 2006|
|August 2007|
|September 2007|
|October 2007|
|November 2007|
|December 2007|
|January 2008|
|February 2008|
|March 2008|
|April 2008|
|May 2008|
|June 2008|
|July 2008|
|August 2008|
|September 2008|
|October 2008|
|November 2008|
|December 2008|
|January 2009|
|February 2009|
|March 2009|
|May 2009|
|June 2009|

---
---
[[ The Conversations ]]

Full-Screen

[[ Advertisement ]]
---
---
Do not meddle in the affairs of dragons, For you are crunchy and taste good with ketchup!
---
---


Pachelbel
4x Grace
4x Lisa
4x Gracielo
2x Emilia
4x Stock Scout