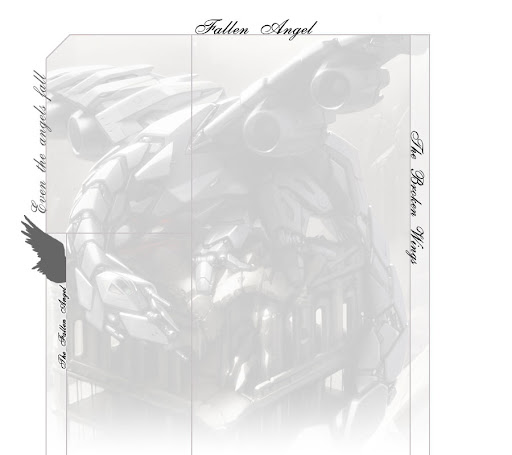 Monday, March 27, 2006
+dot dot dot+
y "..."? must ask the kcpians.. wkend got a chance to go to THE DURIAN shells to watch kcp's concert.. met wx n mr adrian at cityhall and went to the esplanade.. being the sua gu tat i am.. that day was the 1st time in my life to step into the BLOODY grand concert hall.. dammed cool lah..there are seats on 4 different levels you can relax in to watch the play... handphones actually dun need to off.. there's no signal inside the hall.. pro sia.. the show involved the drama, choir, dance, chinese orch, band, the pri skool n one of the skool staff and loads of other backstage pple.. band got the most support can hear from the amount of cheering... but hor ahem.. played some notes wrongly ah~ the gu zhen not bad oso.. but only listen to the xiao Ao jiang hu b4.. others 1st time hear so they play wrong i oso dunno la... as for the choir i think tat they did pretty well as well.. the show's basically about this rebel mom who married her hubby at a young age and produced 2 children.. elder sis fell in love wif a man who's her boss who's 1 year younger than her mom and her mom objected.. younger bro love to dance, got himself a very bimbo dance partner, wants to enter a dance competition and wanna join the dance academy after his ns which his mom think is very sissy which the mom opposed as well.. suddenly the dead dad came back n visited mom had a good talk wif her and she finally understands that communication is very important.. and the live happily ever after.. ~the end~ they had few dance and musical pieces in between the story.. 1 of the dance music went wrong sia.. was skipping every few secs..


joanne: u very easy to spot leh.. the 1 wif the roundest face confirm is u liaoz haha.. ;p 1st row 3rd 1 from the left rite? yup.. the performance was nice.. n yes ur skool got 3rd in SRG.. how come never come down n watch ur juniors huh? HUH?

Fun Cheong: Hi fun cheong.. how's things goin in ur skool? No i am not blind lo~ just nice tat day talking to mr adrian mah..

Ade: Long time no see oso.. ya lor~ when u hav time to come out.. u busy woman!

ycs: nothing is fair la.. must get used to it.. the judges ther oso blur blur like tat.. u nvr scold them?..

grace: evil grace..
[[ White Dragonz ]]*|10:35 PM|
+Personal Profile+
+Links+
+Calender+
+Wish List+
+Legal Disclaimer+

---
To ORD
---
[[ My History ]]
|July 2005|
|August 2005|
|September 2005|
|October 2005|
|November 2005|
|December 2005|
|January 2006|
|February 2006|
|March 2006|
|April 2006|
|August 2006|
|August 2007|
|September 2007|
|October 2007|
|November 2007|
|December 2007|
|January 2008|
|February 2008|
|March 2008|
|April 2008|
|May 2008|
|June 2008|
|July 2008|
|August 2008|
|September 2008|
|October 2008|
|November 2008|
|December 2008|
|January 2009|
|February 2009|
|March 2009|
|May 2009|
|June 2009|

---
---
[[ The Conversations ]]

Full-Screen

[[ Advertisement ]]
---
---
Do not meddle in the affairs of dragons, For you are crunchy and taste good with ketchup!
---
---


Pachelbel
4x Grace
4x Lisa
4x Gracielo
2x Emilia
4x Stock Scout