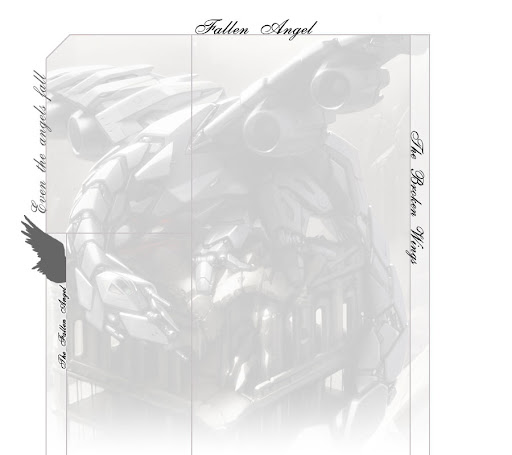 Saturday, November 17, 2007
++
This is what will happen if u r not careful on the SOC...


24 more days to POP lo... at e blink of an eye.. it has been 2mths since enlistment day.. meaning only abit more than 3wks to pass out from BMT.. Pray hard that i dont go into those Chiong Sua units.. i still rmb day1 when the sergents scolded at us n i shaved hair for the first time in 9.. last time was in pri skool..

Changi Airport's T3 Open House
http://www.changiairport.com/t3/
Wkdays - 10am-5pm
Wkends - 09am-6pm
*(Last Admission 30mins b4 Closing)
Changi Airport's T3 transit halls(meaning the area where u hav to have a plane ticket to go in) are open to the public from 12nov-9dec, so grab this once in a lifetime chance to take a look in the new T3 which costs S$1.75 billion to build. it will include more than 100 etail, food & beverage outlets, and service concessions.
Straits Times Reports

Movies to watch:

-- Enchanted -- (Opens Nov 21st)
(Cathay)(GV)(EngWah)
A classic Disney fairytale collides with modern-day New York City in a story about a fairytale princess (AMY ADAMS) from the past who is thrust into present-day by an evil queen (SUSAN SARANDON). Soon after her arrival, Princess Giselle begins to change her views on life and love after meeting a handsome lawyer (PATRICK DEMPSEY). Can a storybook view of romance survive in the real world?...

-- The HeartBreak Kid -- (Opens Dec 6th)
(Cathay)(GV)(EngWah)
Unmarried and just turned 40, sporting goods store owner Eddie Cantrow (Ben Stiller) is on the sidelines of the dating game when he attends the wedding of his former fiancee. Feeling like the whole word has paired off except him, and egged on by his libidinous octogenarian father Doc (Jerry Stiller) and henpecked married friend Mac (Rob Corddry), Eddie is primed for a romance. Now all he needs is the girl. After he interrupts an apparent mugging on the streets of San Francisco, Eddie meets Lila (Malin Akerman) and the pair quickly embark on a whirlwind romance, which leads to a hasty proposal. On the way to Mexico for their honeymoon, Eddie discovers his new bride not only has the face of an angel, but a trucker's vocabulary and a nearly insatiable appetite for hilariously athletic sex...

-- Fred Claus -- (Opens Nov 22nd)
(GV)(EngWah)
Fred Claus (VINCE VAUGHN) has lived almost his entire life in his little brothers very large shadow. Fred tried, but he could never live up to the example set by the younger Nicholas (PAUL GIAMATTI), who was just a perfectwellSaint...

True to form, Nicholas grew up to be the model of giving, while Fred became the polar opposite: a repo man who then steals what he repossesses. Now Freds dirty dealings have landed him in jail...

Videos to watch:
The Corporation
http://www.youtube.com/watch?v=Pin8fbdGV9Y

An Inconvenient Truth 2006
http://www.youku.com/playlist_show/id_863374.html
[[ White Dragonz ]]*|11:53 PM|
+Personal Profile+
+Links+
+Calender+
+Wish List+
+Legal Disclaimer+

---
To ORD
---
[[ My History ]]
|July 2005|
|August 2005|
|September 2005|
|October 2005|
|November 2005|
|December 2005|
|January 2006|
|February 2006|
|March 2006|
|April 2006|
|August 2006|
|August 2007|
|September 2007|
|October 2007|
|November 2007|
|December 2007|
|January 2008|
|February 2008|
|March 2008|
|April 2008|
|May 2008|
|June 2008|
|July 2008|
|August 2008|
|September 2008|
|October 2008|
|November 2008|
|December 2008|
|January 2009|
|February 2009|
|March 2009|
|May 2009|
|June 2009|

---
---
[[ The Conversations ]]

Full-Screen

[[ Advertisement ]]
---
---
Do not meddle in the affairs of dragons, For you are crunchy and taste good with ketchup!
---
---


Pachelbel
4x Grace
4x Lisa
4x Gracielo
2x Emilia
4x Stock Scout